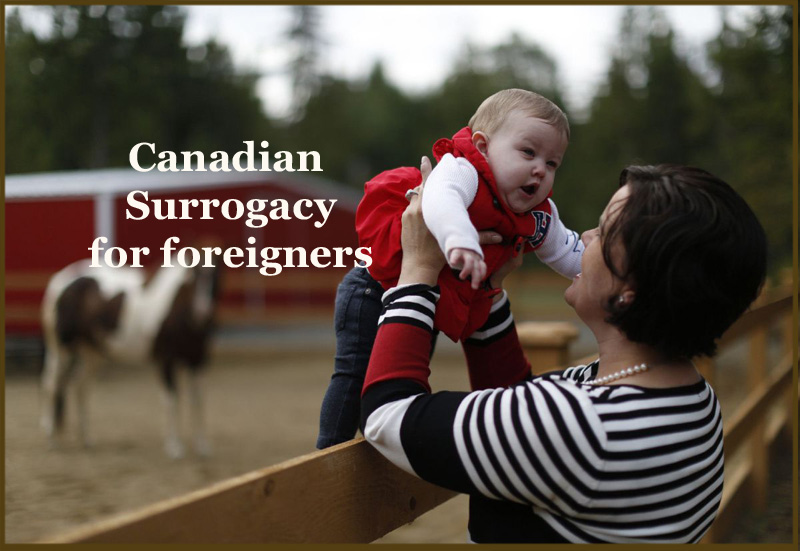 Canada appears to be one of those countries that allow surrogacy for everyone, regardless of their sexual preferences and marital status. This comes as one of the key reasons for its popularity as a major surrogacy destination for international couples.
While the higher cost of surrogacy could be the only downside, the supportive laws and best-in-class medical support system are noteworthy. That said, we hereby look at the major factors that make surrogacy in Canada for foreigners quite smooth and straightforward.
Reasons that make Canada the best option for international couples
State-of-the-art medical services
If you look at the medical centres and hospitals in Canada, you will get to experience the top-of-the-line medical services offered by them. Moreover, according to a recent report by the Global Burden of Disease Study, Canada has found itself in the top 10% of the countries in terms of its healthcare system.
The country offers free healthcare to locals and if you are an international citizen, you may have to pay for surrogacy services. On the other side, high-quality surrogacy services ensure that the parents get the best care and support for their future child.
Loads of benefits for the surrogate mother in Canada
A happy surrogate mother also ensures a happy pregnancy. So, if you are planning to pursue surrogacy in Canada for foreigners, you must know that the country does offer myriad benefits for the surrogate mother during her pregnancy period.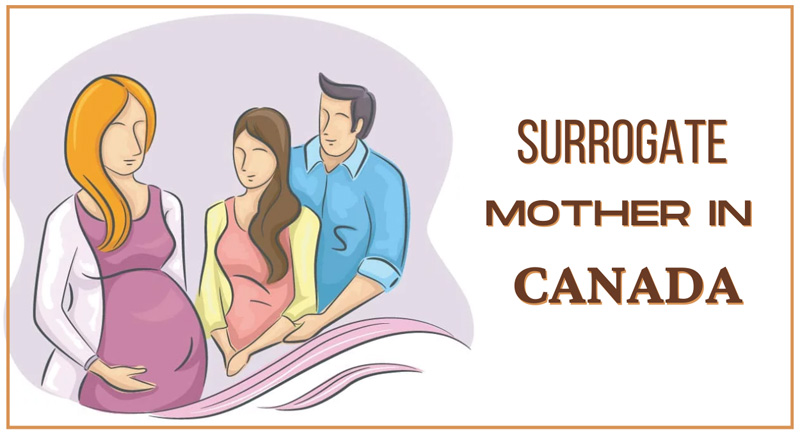 In Canada, surrogate mothers and the kids born via surrogacy to are entitled to the best possible prenatal, delivery, and postnatal care, which is fully covered by the government. Besides, no province has laws that mandate or make it easier for international intended parents to cover pregnancy-related or delivery-related expenses.
The majority of working Canadian women who become surrogates have the right to receive a portion of the income they lost while on maternity leave through the national employment insurance system. Some employers, on the other hand, also supplement these benefits, which lowers the number of lost wages that intended parents might have to pay a surrogate mother. The Canadian dollar is undervalued in relation to the American dollar, which lowers the costs of surrogacy in Canada, including the reimbursable expenses for the surrogate mother and the intended parents' postpartum living expenses.
Best support system for surrogacy-seeking individuals
Another aspect that makes surrogacy in Canada the best one in its category is the widely available support networks for surrogates and the intended parents. Across the nation, there are well-established networks of information and support for surrogate mothers, clinics, attorneys, and surrogacy agencies in Canada. These networks not only make it easier for prospective parents to get involved, but they also make sure those intended parents and surrogates are well-matched and informed.
Though Canadian law forbids paying surrogate mothers for their services, the number of Canadian women willing to serve as charitable surrogates falls far short of the demand both domestically and abroad.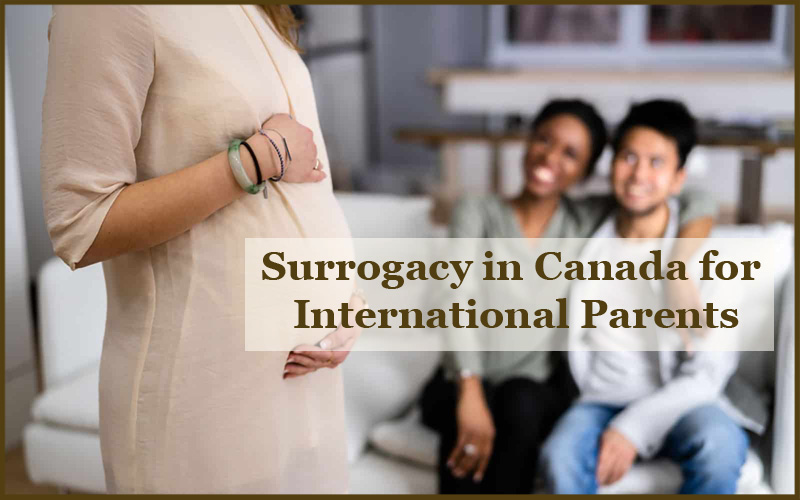 That said, most of the surrogacy programs involving international parents involve out-of-record payments to Canadian surrogate mothers. While these payments have been made to offshore accounts, they don't violate Canadian surrogacy laws.
So, while the surrogate mothers are getting the required compensation, the intended parents are receiving the happiness of their lives. That's what makes it a win-win situation for everyone in that surrogacy program.
Supportive laws for same-sex intended parents
Given that Canadian law vehemently forbids prejudice based on sexual preferences or marital status, it comes as one of the only countries that recognize queer people or people who are not married as parents.
Moreover, after a parentage decision has been made and the intended parents are listed as the child's parents on the birth certificate, the child can only apply for a passport.
Until then, intended parents cannot remove a surrogate-born child from its country of birth. Also, the majority of Canadian provinces have quick procedures in place to fulfil these demands. Any child born in Canada is also automatically a citizen, which is a benefit that many would-be parents find appealing.
On the other hand, some intended parents desire multiple births or want to make sure the embryo carries or does not carry specific genetic traits. Besides, nearly two-thirds of Canadians reside within an hour's drive of the Canada-United States border, and the majority of Canadians with valid passports can easily cross this border.
While Canadian law is quite conservative when it comes to the use and manipulation of gametes and embryos, those seeking less cumbersome or more radical interventions can simply ask the prospective surrogate mother to cross the U.S.-Canada border, where IVF would be carried out after, for example, sex selection or pre-implantation genetic testing in a more technologically advanced American state.
Things to consider while pursuing surrogacy for foreigners in Canada
Only Altruistic surrogacy is permissible in Canada. So, being an intended parent, you must keep away from commercial surrogacy in this country
Surrogacy contracts are enforceable in Canada based on the province you are pursuing the surrogacy at. Quebec doesn't recognize surrogacy while the province of British Colombia brings upon the most supportive surrogacy laws in Canada
Paying a surrogate mother, an egg donor, or a sperm donor is prohibited by the Assisted Human Reproduction Act of 2004. Furthermore, it forbids commercial "intermediaries" from coordinating surrogacy procedures or pairing potential parents with surrogates.
Canadian surrogacy laws set a minimum age of 21 for surrogate mothers. Besides, she has to prove her physical and mental fitness before enrolling on any surrogacy plan
The law permits intended parents to compensate a surrogate mother for out-of-pocket costs related to the surrogacy, such as maternity wear, prescription drugs, and travel. If a medical professional certifies in writing that bed rest is required for medical reasons, a surrogate mother may be compensated for lost wages. In general, reimbursements must be supported by receipts and cannot give rise to a profit for the mother.
As of 2018, there had only been one conviction under the act, which occurred in a 2014 case where Canadian Fertility Consultants, a business in Ontario, was fined $60,000 for paying surrogates and buying eggs.
Final words
Surrogacy in Canada is a tailor-made option for every couple or individual that prefers highly standardized medical facilities, backed by supportive legislation. That said, we recommend you connect with a professional surrogacy agency before going any further.