Surrogacy FAQ for Intended Parents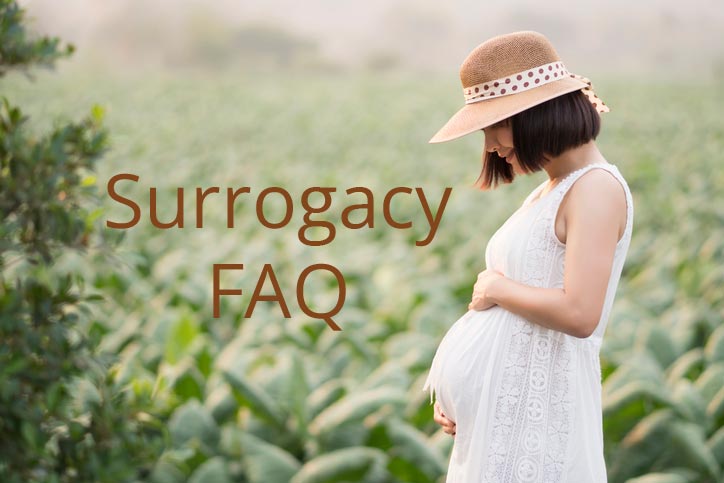 What is the proportion of Western Clients in your partner Clinic?
It is approx. 100%. We have worked with IPs from the USA, UK, Spain, India, Australia, Vietnam, France, New Zealand, UAE, Canada, Oman, Singapore, Malaysia, China, South Korea, and Israel. Many-a-times, IPs also come down for a self-cycle and IUI.
In any case, we customize every package for each IP. Please make sure you visit our site on Facebook
How are the ED / Surrogates recruited?
Most of the time Clinic does have a good number of egg donors ready to donate at any given time. We also recruit surrogates via the IVF clink directly NO SUB AGENTS are used by us. This means we get a higher success rate as competed to any other IVF clinic.
Our mantra is simple.. let the IVF doctor prepares the donor, and the surrogate and our doctor being the embryologist also helps. She would normally have her own children in the range of- 22-28 years of age. The surrogate would also have to clear some basic pathological and certain baseline investigations eg infectious disease screening.
The surrogate preparation time is approximately 2-3 weeks. After the embryo transfer, the surrogates stay in a single-bedroom self-contained apartment, not in Hostels or shared accommodation.
This means that the surrogates are well looked after and are always under the care of the doctor or his team. By making them stay in individual apartments we have noticed that the surrogates are under less stress and are happier as their families can visit them more frequently.
Any advice for Intended Mothers who are 40 plus...?
It is recommended that she get an S.FSH level done on day 1/2/3 of her next menses. An FSH level of more than 10 mIU/ml but less than 14 mIU/ml is suggestive of Incipient Ovarian Failure and that above 14 mIU/ml suggests Established Ovarian Failure.
In such a case Donor Egg IVF will be the best option for you. These kits can be purchased from your local chemist.
Will the Intended Parents be able to select an Egg Donor beforehand?
Yes, We can provide you with local Thai, Malaysian, Chinese as well as Caucasian Egg Donor profiles to choose from. But please note that this is an anonymous egg donation program. Thus neither egg sharers nor professional egg donors will be allowed to meet with the intended parents.
How do you ensure the integrity of this medical procedure?
One of our staff member will be available in the clinic at the time of the Ovum (egg) pick-up of the donor or else we can organize a picture of the donor at the time of the egg pick-up. Later on Bangkok Surrogacy can also assist you to confirm this via a DNA test (optional and this does cost extra).
When are the contracts signed and under which laws?
All the Contract papers would be drafted by the Solicitors and sent across to you and they will be subject to Bangkok jurisdiction.
The following are the 3 major agreements / contracts that will be signed between the IP and the Surrogate/ Agency. I)Memorandum of Intent II)Mutual Services agreement III)Agreement between the IP and the egg Donor.
How long is the whole protocol from down regulation to embryo implantation?
Approx. 6 weeks. However, you are required to be in a city only for 15 days. The down regulation requires the donor to be on tablets only and will not require any monitoring.
What if we use our own eggs and will that mean I will have to stay longer in Kenya than the usual 6 weeks it takes for the whole process of surrogacy?
Both parents will be required to stay for a maximum of three weeks. Intended Mother ( IM) would need to be in the clinic a few days prior to the menses so that the clinic can run some tests along with a physical examination.
IM's stimulation (Gonadotropin Injections) will then be started from day 1 or day 2 of the IM's menses (after doing the blood hormonal test). The IM will be required to take two injections daily for approx. 10 days within which you will have formed multiple mature eggs in both your ovaries. The Ovum Pick-up will be approx.
on day 13 and the Embryo Transfer into the surrogate on day 15. You can then leave Bangkok soon after the Embryo Transfer. The clinic will begin the preparation of the surrogate here from day 1 of her menses and begin her Luteal support once the embryos have reached the clinic.
The Embryo Transfer is done on the fourth day after the clinic begins the Luteal support. The surrogate will then continue all her medication for fifteen days at the end of which a pregnancy test will be done. Parents can, however, leave on the day of the Embryo Transfer and become parents would then co-ordinate all the rest of the communication as well as send all updates to the parents by email and phone.
If you can't follow all this, just email us and we will work out a plan of action for you and your partner in conjunction with the clinic, the surrogate and the ED ( if required).
If we were to use our own frozen embryo, it should take less than 6 weeks to complete the whole surrogacy process, is that right? Can you give us an idea exactly how long will the process take?
In case of a Frozen Embryo Transfer, either of the parents would not need to be in Cambodia.Cambodian Surrogacy would co-ordinate all the rest of the communication as well as send all updates to the parents by email and phone.
In which Hospital would the delivery take place?
Their IP's have a choice of delivery in a public or a private hospital. ( private hospital costs are slightly higher and are not in included in our package.
Can we pay by Visa/MasterCard?
Yes this is possible, but there is an additional CC surcharge for this type of payment.
What about single women? Whether Lesbian, unmarried, divorced?
You will need to be in Country for two weeks starting from day 1 or 2 of your menses so that the Clinic can start your stimulation. However, you can also begin your injections in your hometown and reach the clinic by day 7/8 so that your stay in Bangkok is for a week only.
Any option for single lady or single man
Yes. We do work with single lady or single man for that matter.
I am Caucasian. We don't seek a surrogate or donor. All I want is IVF done on myself.
We will just need you to undergo the screening tests prior to starting the cycle. You will need to send us a copy of all the reports. The clinic will then begin the cycle at the earliest. Your maximum stay in Cambodia will be for two weeks.
Once Kenya Surrogacy Agency co-ordinates your case we will consult with the clinic and the parents and guide you accordingly so that you can plan your trip.
What is the success rate for the partner IVF clinic?
We have averaged a 68% pregnancy rate with donor cycles in the year 2012-2013. Well overall, success rates for IVF have steadily improved over the last ten years. Birth rates for IVF vary according to the expertise of the centers practicing this technique.
However, centers in Europe have reported pregnancy rates after one cycle of IVF equal or superior to 25%. In 1993, the French IVF registry (FIVNAT) reported a pregnancy rate of 25.4% per embryo transfer on a total of 23,025 oocytes retrieved. Based on such results, after three to four cycles of IVF, a woman under 40 whose partner does not have any fertility problems could reasonably expect to give birth.
Again, in general, success rates may vary from one center to another, since they are influenced not only by the level of expertise of the medical team but also by the characteristics of the patients treated.
A clinic treating a large number of women over 40 is likely to report lower success rates than a clinic having a majority of patients under 35. ( CPR – means Clinical Pregnancy Rates)
Why surrogacy agency Kenya is an Ethical Surrogacy Agency?
No, we facilitate only Gestational Surrogacy. We'd like to call ourselves an
Ethical Surrogacy Agency
because we are the only Surrogacy Agency in Thailand that screens Surrogates on a Psychological scale, plus offer a variety of avenues to the IPs to compensate the Surrogate Mother.
This can include schemes such as a life insurance policy for the Surrogate, an education trust fund set up and administered by a local NGO for the Surrogate.
The avenues are endless, pleases talk to us and discuss the various options available. Plus insurance, Surrogate benevolent fund, Escrow setup fees, legal fees, and Life insurance.