Gaurav Wankhede's Surrogacy Agency Kenya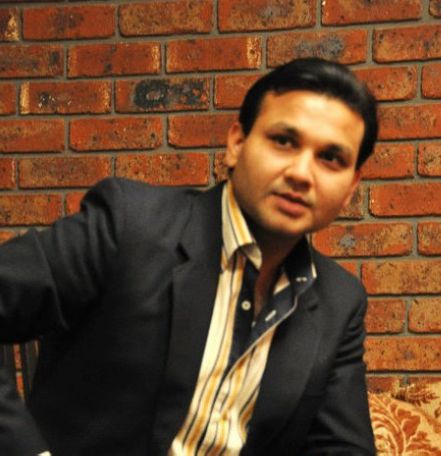 Gaurav Wankhede's Surrogacy Agency Kenya is enabling a personalized and transparent way to indulge in Gestational Surrogacy. We keep the costs affordable without compromising the quality of our approach in any way. Our techniques have changed the lives of countless couples.
Mr. Gaurav Wankhede comes on board as the managing director and founder of a number of well-known surrogacy agencies, including Become Parents, Bangkok Surrogacy, and Surrogacy Agency Kenya, all of which have an excellent reputation in the field of assisted reproductive technology and surrogacy. When it comes to international surrogacy, we are the renowned agency people rely upon.
We have helped couples from all over the world. Our clients are from Ireland, China, Australia, Canada, South Africa, NZ, Israel, UK, US, South Korea, and Span as well. Since 2007, we have completed hundreds of families with our services. Our high success rate, low cost, and personalized assistance make us the best choice for people looking for surrogacy services.
We, at Surrogacy in Kenya, believe that a successful surrogacy requires a close connection between a couple and the Surrogate Mother. Our encouragement helps couples and the surrogates complete their journey conveniently. This sense of personalization results in rewarding outcomes and reduces the cost as well.
Gaurav Wankhede is the man behind the operations and the values of Surrogacy Agency Kenya. He has also been an intended parent and founded the agency to help childless couples all over the world.
Mr. Gaurav has a renowned reputation as a Royal Australian Air Force Officer and an Entrepreneur. However, he has dedicated his life to Surrogacy Agency Kenya since 2007. He has successfully helped couples from more than 25 countries with IVF as well as ART procedures. His exceptional contribution has made him a reputed and well-known personality in the international community of surrogacy.
His Ethical Surrogacy concept has been admired in international television interviews such as CNN, CNBC, and BBC. Gaurav Wankhede's actions and opinions have been in the leading news interviews as well as the newspapers not just in India but in other countries too. For instance, the former RAAF officer's statement and interview were published in the leading Australian newspaper which speaks volumes in itself.
Under Gaurav's guidelines and personal involvement, Surrogacy Agency Kenya works to deliver ethical and advanced surrogacy services. Gaurav Wankhede Surrogacy ensures that you receive all the answers regarding our programs and become clear about every aspect. This way, we give value to the service as well as the quality of service.
If you wish to complete your surrogacy journey, we are capable of making it smooth, comfortable, and personalized. Our expert team is ready to offer comprehensive guidance at every step of the process. Our network is only with reputed clinics, so you can expect quality service and specialized expertise.
Mr. Gaurav understands the confusion and nervousness that couples go through. This is why he ensures complete convenience for the couples as well as the surrogates during the whole time period. His recent statement on "The womb debate" was published in the highly renowned newspaper: "The Daily Pioneer" along with all the other leading people in the business. This speaks a lot about his presence and credibility.
Our founder, Mr. Gaurav Wankhede has been able to align together with the technology, techniques, expertise, transparency, and affordability of surrogacy.
Under his guidance, we aim to fulfill the dreams of thousands of couples all across the world in the coming future. Our ethical surrogacy approach is a value you can rely upon and trust when it comes to your surrogacy.
If you have more questions, feel free to get in touch with us any time!