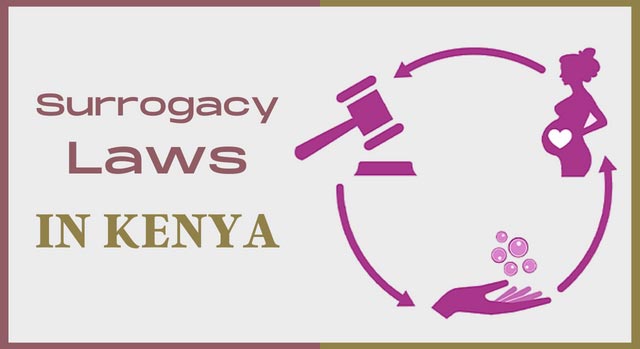 Kenya is one of those countries that doesn't bring along any regulations regarding surrogacy. So, technically, there are no surrogacy laws in Kenya as of now. Still, according to a few reports, the government here is planning to bring along some regulations in the same regard to regulate the rapidly growing surrogacy industry in the country.
There are currently no surrogacy regulations in Kenya, which means that the practice is neither legal nor illegal here. Since surrogacy is a simple procedure that helps infertile couples who are unable to conceive naturally and who desire medical assistance to complete their families, the Kenyan government has not established any legislation outlawing it.
Moreover, due to the lower cost of surrogacy and the higher likelihood of adoption in this region of the world, Kenya is the most preferred destination for tourists from other developed countries. On the other side, couples from numerous countries visit Kenya for their surrogacy aspirations given the low-cost options backed by best in class medical support system.
However, as an intended parent, you must first conduct all necessary research and analysis of regulations and surrogacy laws in Kenya.
The big question: Is surrogacy legal in Kenya?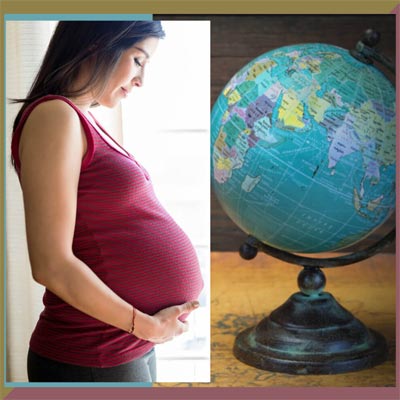 As mentioned earlier, surrogacy is neither prohibited nor permitted in this part of the world. So Is surrogacy legal in Kenya? then the answer is yes. Besides, one key advantage of selecting Kenya for your surrogacy dreams is the absence of surrogacy regulations there.
So, people of any sex may choose surrogacy in Kenya to fulfill their wish to have children. Another significant factor in Kenya's surrogacy industry is the country's growing population. As a result, you can pursue your child-seeking dreams without falling into any legal complications or obligations.
Additionally, egg donors and surrogates are easily and reasonably available in Kenya for use by people from other countries. Moreover, Kenya offers access to informed and professional reproductive specialists who could help infertile couples in their surrogacy journey.
That said, you can always get the best while consulting with our professionals here at surrogacy agency Kenya.
What does Kenyan law say about surrogacy?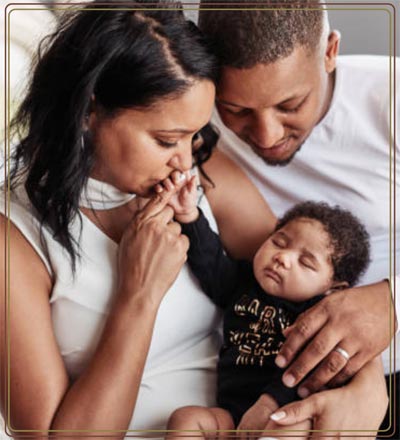 Before the surrogacy procedure can begin, all parties must sign an agreement that states that the surrogate will easily surrender custody of the kid to the intended parents and will get compensation. This is required as per the family laws in Kenya that are deemed as the alternative legal implications to surrogacy laws in Kenya.
On the third day following the baby's birth, the intended parents must submit a petition to the court asking the judge to approve them as the child's legal parents. Moreover, the Department of Vital Statistics is then instructed by the court to issue a new birth certificate listing the intended parents as the baby's true legal parents.
The gestational surrogate has no further contact with the kid after the legal proceedings are over. For the surrogacy procedure, surrogacy agencies prefer married women with children, and the surrogates should be between the ages of 23 and 40. Besides, to get through the surrogacy process, the surrogates needed a lot of support from their families on an emotional, mental, and physical level.
The Kenyan government is quite tolerant, therefore they are aware that surrogacy is a method used by most couples and individuals who wish to complete their incomplete family by having a kid of their own. Moreover, people can come to Kenya to realize their aspirations of having their own children because there is no surrogacy regulation there.
Whether a person is a same-sex couple or a single parent, everyone needs a child to make their life complete. Therefore, for them, surrogacy has become a blessing in order to bring their own child into the world and complete their empty existence. However, the key is to pick the best surrogacy agency in Kenya for your particular need.
Talking of the best surrogacy agency in Kenya, you can always trust the expertise and experience of our professionals.
Connect with the experts!
Over the past 15 years, the team of professional surrogacy professionals at the surrogacy agency Kenya has assisted many couples and individuals in attaining their parental aspirations. You won't have to worry about any social or legal difficulties during your surrogacy journey in Kenya if our legal specialists are at your side.
Our experts hold big experience regarding the existing regulations regarding Kenya's surrogacy law. So, all you have to do to begin your journey of joy and happiness is get in touch with one of our client coordinators right away!