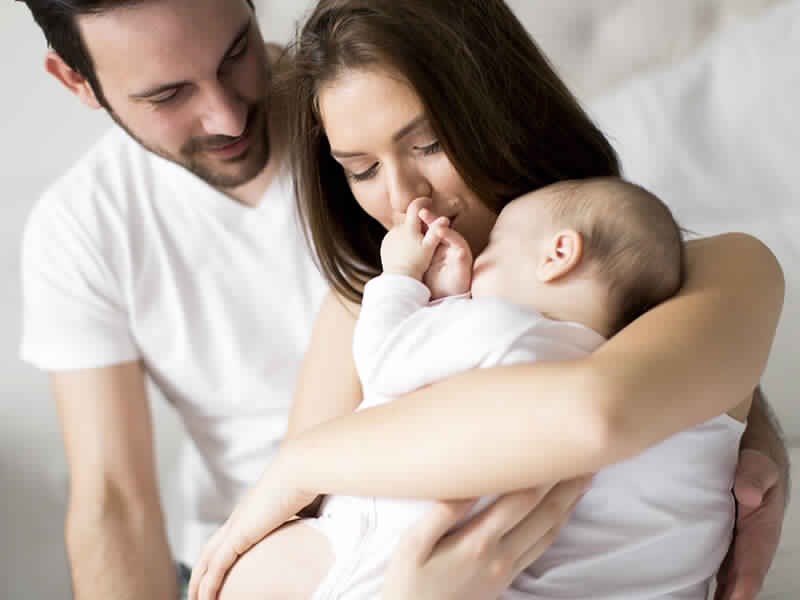 Although restricted, surrogacy is legal in Canada, and most of the provinces handle the bulk of the administrative burden in their own way. Moreover, only altruistic surrogacy is permitted by law, so surrogates are only eligible to receive compensation for actual out-of-pocket costs.
That said, agencies are not allowed by law to pay for the management of a surrogate's cycle or pregnancy or to professionally match surrogates with prospective parents. Nevertheless, a number of "consultancies" frequently meticulously follow the rules to offer services resembling those of an agency.
What does surrogacy cost in Canada?
The average surrogacy cost in Canada is CAD 90,000. That said, the cost depends on a list of factors like surrogate mother costs, medical care and support, IVF cycles involved and so on. On the other side, the same surrogacy cost in Canada may go higher in case you are opting for single parent's surrogacy or surrogacy for gay couple Canada.
This is due to the inclusion of an egg or a sperm donor to the arrangement. Moreover, the cost to logistics and accommodation may also come into picture if you are international parent.

Who is eligible to be a surrogate mother in Canada?
Being a prospect surrogate mother, you must verify if you are qualified for surrogacy in Canada before submitting an application to do so. To be qualified, you must:
• Be a citizen or permanent resident of Canada
• Be a mother yourself; eligibility is limited to those who have already given birth and reside with their child.
• a minimum age of 21 and a maximum age of 45
• have a BMI of under 35
• Be in good bodily and mental health, free from any ongoing illnesses, and without a history of complications from pregnancy. Candidates for surrogacy cannot have a diagnosis of schizophrenia, bipolar disorder, borderline personality disorder, or major depressive illness.
• Not have more than five C-sections in the past
• Avoid smoking. Additionally, you must not have ever used illegal drugs or alcohol.
• Have access to dependable transportation or a driver's license
• Possess evidence of a stable income
• Have a spotless history without any prior indictable offenses. This stipulation also applies to your spouse or any other adults residing in your home.
• Not be using any drugs that are prohibited during pregnancy. Medication for mental health conditions such as depression or anxiety falls under this category. If you can safely wean off the medicine, you can still be eligible in some circumstances.
Key points related to surrogacy in Canada
• Surrogacy has dramatically surged in Canada; according to one estimate, it has grown by 400% over the past ten years.
• Infertility is the key factor driving the increase in interest in surrogacy. An estimated 5% of Canadian couples struggled with infertility in 1984. 15% of couples are currently struggling with infertility, an increase from the original figure.
• The rise in surrogacy and gay couples opting for surrogacy for gay couple Canada is being driven by the trend of couples delaying conception, which leads to infertility issues.
• In Canada, it is acceptable to utilize another person's uterus, sperm, or eggs to have a child; however, it is not acceptable to pay someone to do so. In contrast to the commercial surrogacy used in some US states and other countries, surrogacy in Canada is therefore referred to as altruistic surrogacy.
• Although it is against the law to pay surrogates or egg donors in Canada, there are some expenditure that can be paid (though the law does not clearly stipulate what is a permissible expense). The average amount intending parents spend for a surrogate is around $20,000.
• According to studies, the majority of surrogate moms have no trouble giving up a child, and most of them feel empowered as a result of the surrogacy process. However, some surrogates express dissatisfaction with how intended parents treats them (e.g. refusal to maintain promised contact that might be as simple as sending photos of the child now and then).
Final words
Surrogacy in Canada is a lucrative option for many child seeking parents around. Still, you must connect with a reputed surrogacy agency to kick start your aspirations in the same regard. On the other side, conduct an independent research and analysis while taking all the aspects and elements into consideration.