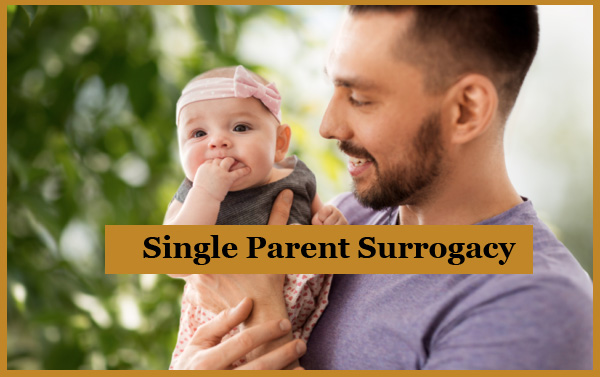 Contrary to the idea of the "nuclear family," it's easier than ever in 2023 to choose to be a single parent. Many single men and women want to start their own families but are hesitant because of conventional family structures.
However, thanks to improvements in assisted reproductive technology (ART), more men and women who are single are choosing to have children on their own without a partner or close companion.
Surrogacy has proven to be one of the greatest alternatives for single parents out there. Single Parent Surrogacy generally follows a similar procedure to that for any prospective parent. However, there are certain things you should know before becoming a single parent by choice.
1. Don't get put off by people's reactions
The concept of solitary parenting by choice may be difficult to comprehend for individuals who have more "nuclear family" beliefs on what constitutes a family. Despite the advances in reproductive endocrinology, the concept may even appear unattainable to some.
Some people continue to believe that raising a family requires two healthy adults and the nuclear family model. Simply said, this is untrue.
Even while most people are aware of and accepting of the numerous family-building alternatives, don't be shocked if your decision causes some others to feel uneasy. It's critical to realize that most responses to your decision to become a single parent are not malicious. Take critics' responses with a grain of salt because they can be motivated by biases or insecurities.

2. Being financially prepared is crucial
When starting with fertility therapy, financial difficulties are some of the first to surface. Intentional parents are frequently discouraged from pushing on with starting their family due to confusion and worry about finances and other unknowns of a reproductive journey.
The intending parents should be attentively advised by a financial coordinator at their preferred fertility clinic throughout the financial and insurance procedures while assessing the cost of treatment. With the availability of many financing options, including gestational surrogacy and fertility drugs, treatment costs can now be combined into a single, simple monthly payment.
3. Research your options
When it comes to raising a child as a single parent, there are many options—sometimes too many, which can feel overwhelming.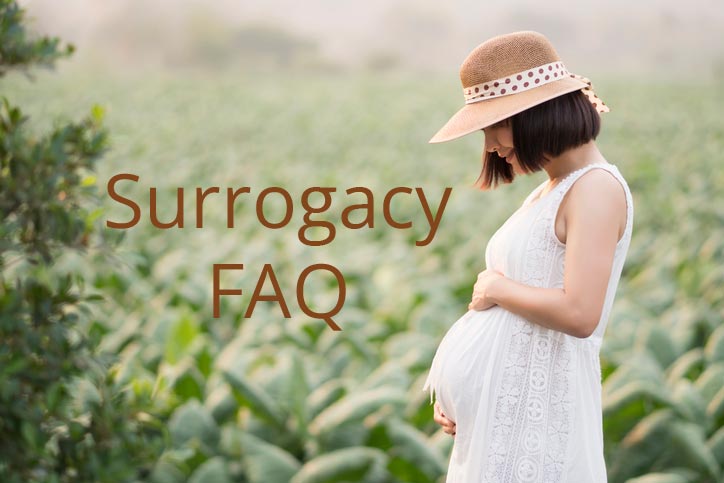 You should first consult your doctor because every person's health and body are different and because the risks related to various solutions also vary. Some of the options may include, adoptions, fertility tests to take into consideration, egg donor processes, legal considerations, and discrimination.
You can also read our article on FAQs Related to Surrogacy-Process, cost, Clinics, Agencies & Fertility
4. Have a proper support system
Being a single parent requires having a solid support system. Building community is even more crucial for someone who doesn't have a partner to help with childcare or simply emotional support.
Start as soon as possible, especially if you need to revitalize ties that will serve as your supporters. Additionally, it gives you extra time to get everything ready for when the baby is born.
5. Have immense patience
Whether you decide to use donor specimens or pursue IUI, gestational surrogacy, or IVF, one thing is for sure: the road will not be completed quickly. The waiting list for matching intended parents with donors and surrogates varies depending on the organization.
Additionally, biological calendars are used to schedule the majority of reproductive treatments, so patience is essential.
6. Knowing about the Single Parent surrogacy cost in Kenya
The method you pick for your surrogacy treatment will determine the cost of the process in Kenya. The cost of surrogacy varies based on where you live and the quality of your medical care.
Gestational surrogacy and traditional surrogacy are the two different types of surrogacy procedures, and their prices vary. It is crucial for you to know the surrogacy cost for singles in order to proceed further.

a) Surrogacy Cost in Kenya using the traditional method
The typical cost of an IVF cycle, legal costs, and the surrogate mother's expenditures including clothing, food, and housing, are all included in the average surrogacy cost in Kenya for traditional surrogates, which ranges from $30,000 to $35,000.
However, if the surrogate does not want to stay at her home, we have surrogate homes available, and the representative will regularly check on them to see if they need anything throughout the entire procedure.
Most surrogates prefer to stay at home because this process requires a lot of mental and emotional support and because the surrogate needs to be happy throughout the procedure to deliver a healthy baby.
b) Surrogacy Cost in Kenya using the gestational method
The average cost of gestational surrogacy in Kenya is between USD 35,000 and USD 40,000, which includes the cost of the IVF cycle, legal fees, and expenses for the surrogate mother, such as clothing, food, and housing.
The price of both conventional and gestational treatments is comparatively quite low when compared to other industrialized countries like the US and the UK, where the cost of a surrogacy operation starts at USD 60,000 without taking other costs into account.

7. Never Has Assisted Reproductive Technology Been Better
Everybody finds it challenging at times to begin a family. There are many reproductive options available to us today, in 2023, which may help pave the way for new paths to parenthood. It's more likely than ever for you to raise your children alone.
Finding a physician who has your best interests in mind, is experienced, has a high success rate, and has favorable reviews will help you to lessen or even get rid of the biggest obstacles in your fertility journey.
As a result of becoming a single parent, you do not necessarily have to prioritize your needs over those of your child or children. In fact, if you care for yourself even half as well as you care for your child, you'll significantly reduce your stress and set a positive example for your child or children in terms of self-care.
The Procedure of Single Parent Surrogacy
If you are carrying out a single parent surrogacy, you will probably need to use a donated egg or sperm to finish the in vitro process because heterosexual couples usually produce an embryo from their own egg and sperm.
If you're a single male thinking about surrogacy, for example, you'll need to find a donated egg that you'll fertilize with your own sperm. The surrogate's uterus then will host this embryo for implantation. Similarly to this, if you're a single woman thinking about becoming a surrogate, you'll need to find donated sperm to fertilize your egg before it's placed in a surrogate's womb.
Our experts can recommend trustworthy specialists to help you finish your in vitro treatment if you do not already have a chosen fertility clinic or egg bank. Your surrogacy process will proceed as it would for any other intended parent after your embryo has been successfully transferred to a surrogate's uterus.

Factors to consider before choosing single parent surrogacy
Some questions to ask yourself before you decide on raising your child by yourself are:
Having invested thousands of dollars in my single parent surrogacy, am I able to pay the costs associated with this?
When I'm working to support my child and myself on one salary, would I have time to properly bond with my child?
Do I have a resource I can rely on for additional assistance, such as childcare or emotional support?
Do I know someone I can rely on to raise my child and make sure they are appropriately informed about their surrogacy journey?
There are many services available to remind you to take care of yourself even though it may be easy for a Single Parent Surrogacy to forget when they are raising their children alone. If you are Single, then make your dreams of being a parent come true through our Single Parent Surrogacy Plan!
Single Parent Surrogacy at Surrogacy Agency Kenya:
Many single men and women desire to start a family, but they haven't exactly found "the one" with who to accomplish this goal. They use single parent surrogacy to preserve their opportunity of becoming parents biologically. You can successfully complete the single parent surrogacy process just as simple as any other couple would, as long as you are determined to be a single parent and you pass our screening procedure.
If you're determined to single parent surrogacy, keep in mind that the surrogate must also choose you as the intended parent. Because of this, it's crucial that you be prepared to answer any inquiries she may have regarding your capacity as a single parent and totally persuade her that you can be a great single parent. Our professionals at Surrogacy Agency Kenya can support you in finding a surrogate and assuring a prospective surrogate that you are capable of raising a kid effectively on your own.
We provide comprehensive information and help at every stage of the process in an effort to guarantee a hassle-free journey.
We collaborate with a wide network of renowned fertility clinics located all across the world. You can be assured that the medical aspects of this joyful journey will be managed by an experienced, LGBTQ-friendly fertility specialist who will be just as dedicated to your success as you are.