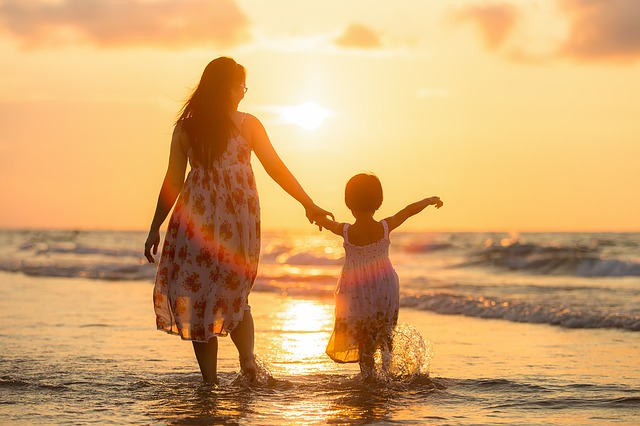 Starting a family via surrogacy is a wonderful process, and it offers a valuable pathway for many people who can't have children in traditional ways. Moreover, when you're looking at surrogacy options, going international might come as an alternative. Still, the biggest question is- how do you get started? That said, here's a simple step-by-step guide to help you navigate the process of international surrogacy.
Step-by-step international surrogacy guide
Step 1: Do the required research
Before getting into international surrogacy, take time to learn about it in detail. Moreover, understands the local surrogacy laws along with those in the country where the surrogacy will take place. Besides, some countries are more surrogacy-friendly than others. So, make sure to read up on ethical considerations, success rates, and potential risks involved.
Step 2: Consider Your Budget
International surrogacy via an international surrogacy agency can be costly. That said, the total cost may include travel expenses, agency fees, legal fees, and healthcare costs, among other things. Hence, create a budget and think about how you will finance the process. Also, some people use savings, while others might look for loans or grants to facilitate international surrogacy costs.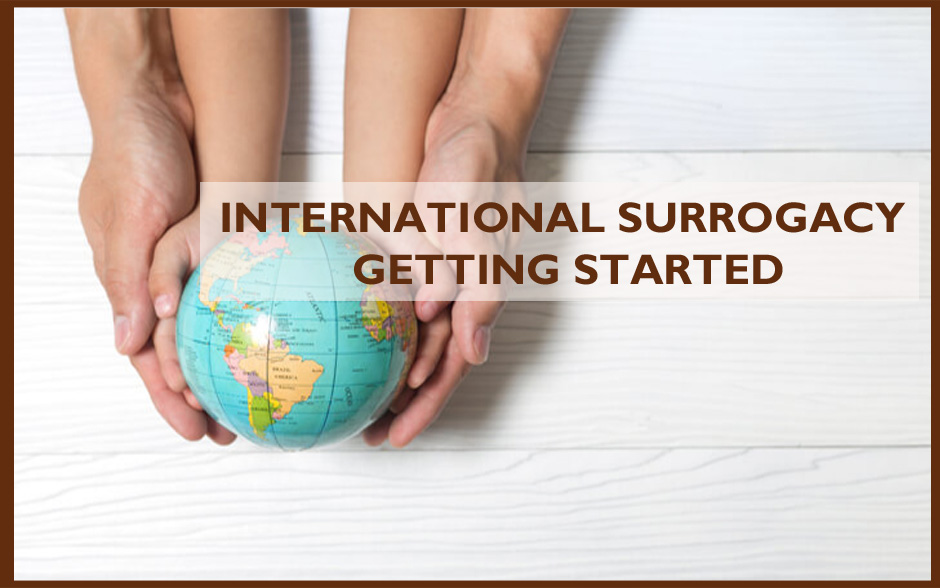 Step 3: Choose a trusted International surrogacy agency
The next step is to find an agency experienced in international surrogacy. Moreover, these agencies help you find a suitable surrogate, connect you with legal advisors, and facilitate medical procedures. Hence, look for an international surrogacy centre with good references and ratings.
Step 4: Pick the Right surrogacy destination
Different countries have different laws and costs when it comes to surrogacy. So, choose a country where surrogacy is legal, ethical, and also cost-effective. Besides, make sure the country's laws are favourable to your situation, especially if you are a same-sex or unmarried couple.
Step 5: Find the Right Surrogate
The international surrogacy centre will present you with profiles of potential surrogates. That way, you'll want to pick someone who is medically fit and emotionally prepared for the journey ahead. Moreover, some agencies allow you to meet the surrogate before making a decision, either in person or through video calls.
Hence, you must check-in details about the surrogate while making the final selection. Besides, make sure that the surrogate is properly screened and tested for any physical or psychological health issues.
Step 6: Consult Medical Experts
During the surrogacy process, you will be required to work with random surrogacy experts and IVF clinics in the provided country. Moreover, these experts will help you through the key elements of surrogacy, including in-vitro fertilization (IVF) and embryo transfer.
So, as you initiate your surrogacy journey, make sure to choose the best medical experts around for the desired results. Also, do check their reviews and ratings from previous clients. That way, you can have a better idea about their skill set in dealing with an International surrogacy program.
Step 7: Legal Agreements
Before any medical procedures start, you'll need to sign legal contracts with the surrogate or the international surrogacy agency. Moreover, this document should outline everyone's responsibilities and rights, covering all possible scenarios. So, it's crucial to consult separate legal advisors for both you and your surrogate to ensure fairness.
Moreover, the legal agreements would ensure taking care of the rights of every party involved. That way, any possibility of a future dispute is eliminated.
Step 8: Start the Medical Process
Once the legalities are sorted, the medical process begins. Moreover, this usually involves hormone treatments for the surrogate, followed by IVF and embryo transfer. Also, regular medical check-ups will be scheduled to ensure the health of the baby and the surrogate.
Step 9: Stay Connected
Keep in touch with your surrogate and the international surrogacy centre throughout the pregnancy. That said, some intended parents visit during key phases like ultrasounds or trimester completions. Besides, open and frequent communication helps build a good relationship with your surrogate.
Step 10: Prepare for the Arrival of the child
As the due date approaches, start preparing for your baby's arrival. That said, the process would include getting ready with the baby's essentials and its surroundings. Also, you would need to ensure the right environment for the best upbringing of the child.
Step 11: Getting through the legal aspects
Once the baby is born, the intended parents need to get through with the provided legal formalities. Talking the legalities, it may include DNA tests, parental orders, or passport application for the child.
Step 12: Cherish that most awaited moment of your life
Once you are done with all the legalities, it's time to welcome the baby home. Still, you must know that the journey isn't over yet. Besides, understand that parenthood is a lifelong commitment filled with love, challenges, and unforgettable moments.
What are the core challenges on your way to International surrogacy?
Legal obstacles
One of the biggest challenges is exploring the legal setting of two diverse nations. That said, Laws related to surrogacy vary broadly from nation to nation. Also, in a few countries, surrogacy may be completely illegal or limited to certain groups of individuals. Hence, you'll need to stay aware of both the local country's laws and those of the nation where surrogacy will be practised.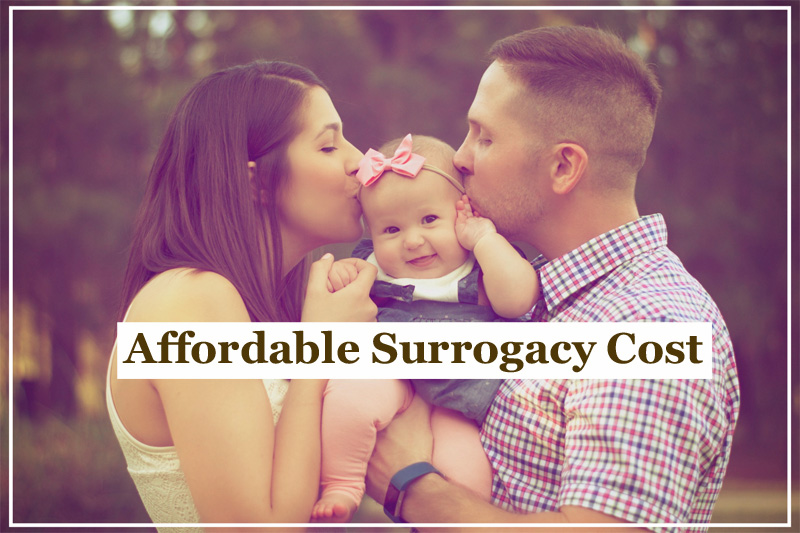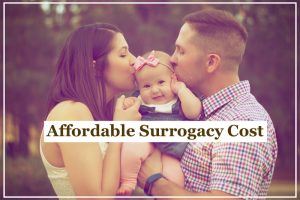 The cost factor
International surrogacy costs may be higher than usual. That said, in addition to the normal costs of surrogacy, like agency expenses and medical bills, there are included costs for travel and accommodation. This is where you should plan your budget carefully and be ready for unforeseen costs, such as emergency medical procedures and related aspects.
Medical guidelines
Medical experts and guidelines change enormously between nations. Whereas a few nations may offer high-quality healthcare, others might not. This is where you need to guarantee that the clinics included in your surrogacy procedure meet worldwide healthcare guidelines to tackle the risks.
Language issues
In case the surrogate mother talks in a different language, communication can come as a significant challenge. Also, this barrier can make it troublesome to set up a trusting relationship or explore healthcare and legal frameworks. That said, you might need to depend on interpreters, which includes another layer of complexity.
Moral Concerns
Abuse of surrogates may be a genuine concern, particularly in nations with no surrogacy laws. This is where you need to connect with legal experts and be mindful of the rights and compensation of the surrogate mother. Also, ethical practices are vital for the well-being of all included.
Citizenship and Parental Rights
Getting citizenship for your child can be a complex procedure. Moreover, a few nations don't naturally give citizenship based on birth, particularly in surrogacy cases. That's where you may need to go through several legal strategies to set up your parental rights and secure citizenship for your child, which can be time-consuming and upsetting.
Emotional Challenges
Surrogacy is surely an emotional process. That said after you include the complications of managing it internationally, the emotional toll can be indeed higher. The distance and need for physical support can make intended parents feel confined from the pregnancy and can be highly depleting.
Social Diversity
Various nations have different social perspectives on surrogacy and family structures. Moreover, these contrasts can influence how easily the method goes. For example, a few societies may be less tolerating of surrogacy or non-traditional families, which may present social challenges to the condition.
Time Commitment
The surrogacy process is long and can take a long time from the beginning to wrap up. Also, international surrogacy adds additional steps and complexities that can expand this timeline. This is where the intended parents need to be prepared for a long-term commitment and numerous trips to the nation where the surrogate resides.
Final words
Whereas International surrogacy offers a mind-blowing opportunity for numerous families, it does come with certain challenges. That said, legal issues, higher costs, and emotional tolls are some of the challenges that you may face in this process. In any case, by being mindful of these challenges and planning for them, you'll be able to better explore the complexities of international surrogacy.