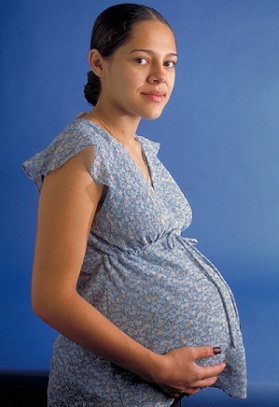 Deciding if Surrogacy is right for you can be a tough decision. Generally Indented Parents (IPs) spend up-to a year preparing, researching and getting financially ready to take the plunge! The information can be overwhelming and this is where we come in to design a strategics plan from the point of the IPs. This includes selecting a surrogate mother, egg donor selection, and timing of your trip, working with the best doctors and also the right and 'ethical legal advice'. An important question that we always get asked is "how do we select our surrogates"? Both surrogates and egg donors are 'important ingredients' that are critical part of the recipe.
Let's put it like this à 30:60:10 à Surrogate: Egg Donor: Sperm Donor – Of course the skill of the doctor is a very important factor as well.Our surrogates are screened by medically and psychologically. Once you have selected a surrogate mother, you may need to travel, fix appointments. We are always here to manage the necessary requirements such as providing a legal counsel, help making logistical arrangements.
Surrogacy is a long and emotional journey and we make it easy and seamless for our clients. We are always on our toes to make it comfortable and a memorable one. May it be emotional support or legal support, you can rely on us for the service we offer is unique and IP oriented.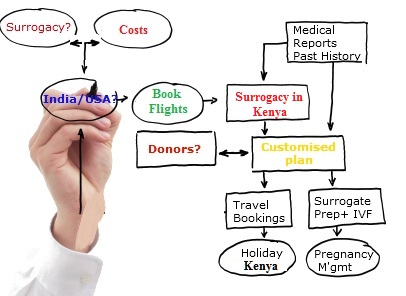 You have our time and attention – Unlike some surrogacy agencies, our staff at Bangkok Surrogacy, knows exactly who you are whenever you call and thus, can immediately tune into you and your specific needs.
Value for Money - Bangkok Surrogacy fees are considerably less than comparable surrogacy agencies in the industry and we provide superior matches and stellar customer service. We passionately believe that anyone or any couple who strongly desires children should be able to fulfill their personal dreams. As a matter of fact, the director's personal journey with infertility is the foundation upon which this surrogacy agency has been built on as her personal and professional satisfaction comes from helping infertile couples.
Local Bangkok based office – We have an office here in central Bangkok that means we are locals with worldwide experience. We have been working with our IVF specialist for the last 3 years and have developed a very good working relationship with them. Teamwork in this journey is very critical and we are on the ground making this happen for you.
Professional Referrals to Industry Professionals - Bangkok Surrogacy is here to refer you to medical, psychological, insurance, financial and legal professionals. Those experts will become part of our "team," with all of us working together to help you achieve your goals.
High Quality of Surrogate Matches – Our surrogates are handpicked by the IVF specialist – not by any sub agent.! At Bangkok Surrogacy, you will not be matched with just anyone who calls in and wants to be a surrogate mother. We will never pressure you to choose a surrogate at your initial meeting with us. We will certainly not spread out countless photos and biographies and ask you to quickly make a choice. At Bangkok Surrogacy, we thoughtfully and methodically select surrogates and determine matches. Although a rushed, quick match sounds ideal, a more thorough, customized approach is best.
Our surrogacy agency NEEDS to get to know you and the essence of you. We are interested in knowing your personal and familial hopes and dreams. Based on your shared feedback, we will find you the right surrogate. Surrogates in our program provide pregnancy records, insurance policies, a letter of good health from their doctor and are pre-interviewed, all before you even meet them. Their husbands/partners (if applicable) are interviewed as well.
Additionally, a residential and criminal background check is done ahead of time. Once matched, your surrogate will go through medical and psychological evaluations specifically with you in mind and you will also be referred for legal counsel. These steps are specifically designed to competently serve both you - our client and the surrogate with whom you were matched.
Knowledge of Industry - The director of Bangkok Surrogacy has an extensive educational background and enjoyed business success prior to establishing Bangkok Surrogacy. Thus, you can be assured that you are working with a surrogacy agency that stands out from the rest because we are not only compassionate and caring but cognizant of superior business methodologies.